Happy Friday my friends!!
This week has been beautiful and perfect, and with the second week of school in full swing we've been busy!!
But not too busy for me to share with you some of my favorite things from around the web!!
First though I would like to introduce....
drum roll please.....
I am a little late to the Etsy party, I realize that. And there are a bazillion super cool things already on there, but I figured I'd add some of mine and see how it goes.
There are 2 reasons I decided to give it a try. #1- Super Hubby has developed quite a talent in turning boring old pallets into really cool stuff. We're in a small town, and I'm hopeful that a wider audience will help with selling his great creations. #2 is that I have been told multiple times about some of my crafty things, "I wish I had the time/creativity to make that." So I decided to why not make an extra or two, for people who are more inclined to click and buy then paint and glue.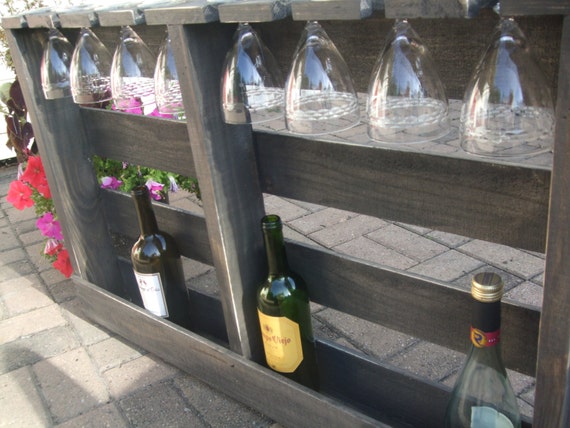 Right now this fabulous wine rack is all I have listed, but keep watching, I'll be adding more soon!!
Ok- onto other peoples creations that caught my eye this week!!
Have you felt the chill in the air?? Have you started thinking about Fall and Halloween fun?? Here's a couple of cuties to put you over the edge!!
One of my favorite bloggers got her hands on a very ugly rocking chair, and turned it into a chair that rocks!! Hop over to
Frugal by Choice Cheap by Necessity
and check it out!!
And last but not least... I recently discovered the series
Weekend Homesteader
by Anne Hess. Now I haven't read any of them yet but they have great Amazon reviews and I've heard a lot about them from other bloggers and friends. Best thing?? The 63 page September edition is only $0.99 for your Kindle (or smartphone if you are like me and don't have a Kindle.... I'm late to that party too)
So get to downloading, and then make your list of things to do this weekend!!!