I'm back up and running again after
my surgery
and I have some great things to share with you!!
Nothing helps you feel better than finding fun stuff on Pinterest, and maybe even doing a little online shopping!
Super hubby has been bringing home pallets by the truck load!! And as much as he doesn't like to admit it he is as inspired as I am by all the things you can do with them!
Here are a few that I think are genius!!
This one unfortunately is one of those Pinterest pictures that is just a picture. No link so I can't give credit to whoever thought of this- but what a great way to store your canned goods!!
I'm pretty sure my dogs need these from
awesomehomepins.com
. Since they're convinced they're humans anyway, why not make them beds??
And this potting bench from
Pallet Furniture Plans
is great, and so is everything else they have!! So much inspiration!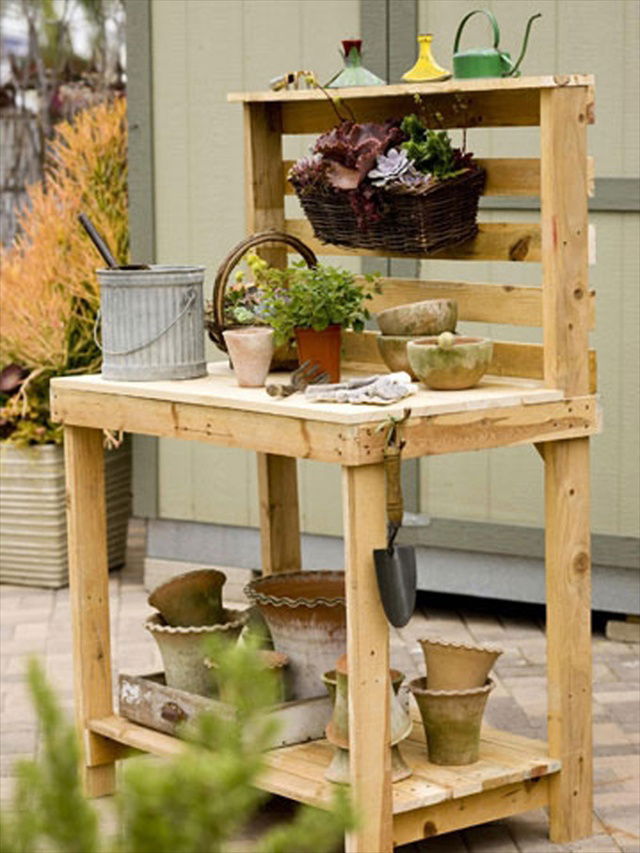 While you have those pallets out, why not build a raised bed and fill it with garlic?? That's what I am planning to do. I have always wanted to grow my own garlic but usually forget it needs planted in the fall. Not this year though!! And I'm taking advantage of this awesome sale from
Botanical Interests
!
Did you start back to school this week?? We did! My challenge this year is to get my dear middle child Nathan to read more...
He makes this a challenge.
So I decided to try and make it a little "cooler" by downloading some books on the Kindle app on his phone. How excited was I to find these, and some for free!! SCORE!!
Yes they are all books that have a movie. And yes I have promised the viewing of the movie after the reading is done... shameless bribery... you'll have that.
And last but not least!! My first outing post-op was to a yardsale, where I picked up a few new-to-me t-shirts. I am so excited to try this great idea from
Untrendylife.com
. How cool what a little well placed bleach can do to a plain t-shirt!
That's all I have for today!! Have an amazing weekend!!